A series of diverse titles, and the first books produced by Germinal Press
About Us
Germinal Press is an independent venture in Australia's publishing landscape.
Based in Sydney, we are unabashedly self-reliant and opportunistic, drawing our inspiration from the original DIY attitude of the fanzines movement of the late 1970s. Founded in 2010 by Stephen Townshend, we realised the principles and creative energy that fuelled this aesthetic decades ago could be funnelled into the creation of a publishing company offering a diverse selection of titles.
While our origins are humble, we aim to publish the most interesting, eclectic and thought-provoking titles in the country. We also want to attract a new generation of emerging writers with strong voices - who speak with passion and authority, and who see the world in a different and more illuminating light.
The idea of establishing Germinal Press and introducing a series of titles such as The Last Word was driven by spiralling domestic book prices (the result of book publishers trying to protect their market, greedy book chains, import duties, high commissions, we could go on...) and a desire to publish books that provoke, intrigue, enlighten and entertain.
We look for ideas and concepts that have a clear audience and, when packaged and published correctly with the right content, have the ability to be sold or to crossover into non-bookstores. Our dictum when coming up with an idea is, "If this was a product, I'd buy it." That instinct is key. We want to create interesting, funky, eye-catching books that are cool and cross genres. Books that stand out from the normal product you see on the shelves, and that people want to own and desire.
"a desire to publish books that provoke, intrigue, enlighten and entertain..."
Germinal Press, or "GP" as we like to call it, references the Emile Zola novel, Germinal; an anarchist journal published in London in the early 20th century; and its dictionary definition, namely: "of, or in the earliest stage of development, embryonic". Just don't call us pretentious.
For us, Germinal Press means starting afresh, taking a non-traditional approach to publishing and relishing the idea of offering a point of difference. We want to shake things up. We're not about being reckless, but there is a strong chord of fearlessness and attitude involved in what we do.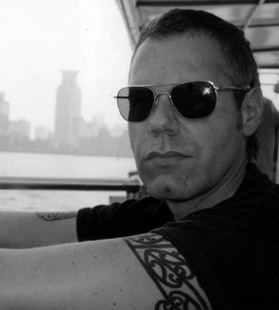 Finally, we have chops.
Germinal Press founder Stephen Townshend has been part of the publishing scene in New Zealand and Australia for many years, having worked as a journalist and book editor, launching several fanzines during the nineties and penning travel books for the likes of Rough Guides.
He also runs a successful consultancy business, providing PR and communications to large corporates. As well, supporting us are some of the most creative talent in the country - publishers, agencies, bloggers, website developers, writers, communicators and graphic artists. We're nothing if not eclectic.
Are You A Writer?
Germinal are always on the hunt for new and interesting publishing concepts.
More Info...
Learn More
Learn more about Germinal Press and the Indie Publishing World... Learn More