Don't Call Me A Writer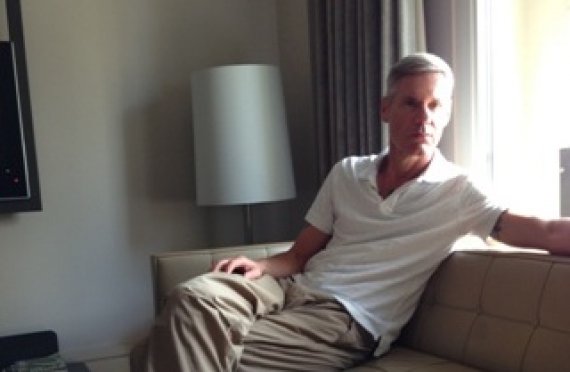 Each year I receive a variety of submissions from budding authors and writers already published.
They come from everywhere – the US, England, Australia, New Zealand, Israel, Russia, Pakistan, you name it.
My impulse is to publish everything I get. Alas, I lack the time and energy to fulfil my impulse, which on reflection is a good thing. I'd probably be stone broke.
Often I'm asked about publishing and how one gets published. I may own a publishing imprint, but I'm no expert on this matter. All I know is that you can self-publish, approach a publishing house or hire a literary agent. So far I've taken the first two options; why anyone would do the third is beyond me.
Which brings me to the point of this post.
If it's not publishing, it's fielding questions about being a writer. How do I become a writer? Who do I write for? Will I get paid?
These questions always beat me. I never have an answer. But I do have suggestions.
You see, I've always thought of myself, not as a writer, but as someone of a writerly kind.
As context, here's a brief personal history...
At high school, I won a literary award sponsored by a regional newspaper. That led to a contributor's role with Rip It Up, New Zealand's trail-blazing rock magazine, and other miscellaneous music press across the globe. It was the heady days of punk and new wave. I was nineteen, I had a press card and I could see any band – local or international – that came through my town.
Over time, my passion for music writing dimmed. Instead, I found myself placing articles for broadsheets and magazines on everything from the Los Angeles gang scene and Burmese rebels to film criticisms and interviews with William Burroughs and Dan Fogle, the guy who wrote Drugstore Cowboy.
In a brief but particularly creative period in my twenties, I produced my own e-zines, co-opting friends to fill content and provide design work, and getting sponsorships from journalism schools.
I worked out fairly quickly that writing and self-publishing didn't buy a champagne lifestyle.
After being sacked as a receptionist (my day job) for satirising a well-known Sydney institution in The Sydney Morning Herald, I began working as an editor – initially for legal publishing houses and then for some of the world's largest travel publishing brands.
Editing bored me.
I threw in my job and travelled to Cuba, which became the subject of my first travel book. More travel books followed. With a family to feed, I then fell into the corporate world, working for some of Australia's biggest companies writing media releases, speeches, staff communications and online content.
I got good at being an organisation man. So good, I stopped writing and started "managing".
Long after I established a communications consultancy firm, still going strong after almost twenty years, I launched Germinal Press, a fledgling publishing venture that struggles for my time.
Through all these fits and starts and eventual consolidation, I never saw myself as a writer. Sure, "writing" was involved, but mine has been a career of spurts and gushes, never one thing or another.
Call it an eclectic career. Call it a writerly career (I do). Call it what you will.
Just don't call me a writer.