D.B. Tarpley's Amazing Ass Blog - Part 9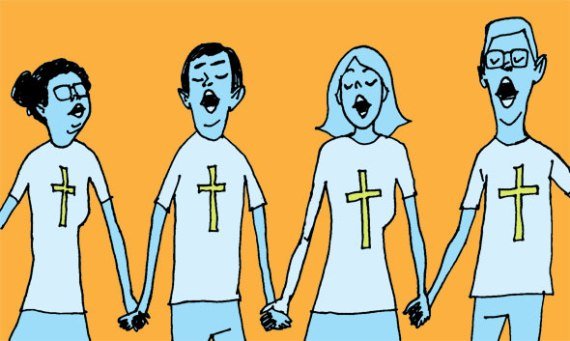 Greetings people and peoplettes.
This is a time of the year that gets under my skin a titty little bit.
Now, I am not one to complain. (For those of you who know me, I'll let that sink in a moment.)
I hate to say it and normally I am a "live and let live" guy, but especially with the prolific explosion of social media these past ten years the whole "I am thankful for…" countdown to Thanksgiving is complete and utter bullshit.
For those of you who don't know what this is: this is where someone - usually a self proclaimed devout American Christian, magnanimously proceeds to tell us all – beginning November 1, each and every thing they are thankful for, one day at a time, up until Thanksgiving.
(Incidentally, given the transient nature of the holiday, this can be anywhere from twenty two to twenty eight days. Luckily they seem to have the exact number of things to be thankful for each year – odd that.)
And, of course, the whole point of this seems, at least to me, to show the world what a wonderful and caring person they are by picking humble ways in which God has blessed their lives.
This is because it is He whom they are thanking.
No one ever says, "I am thankful for my Xbox 360." Or "I am thankful for my Lamborghini Diablo." Or "I am thankful my girlfriend has finally learned to throat my cock without vomiting on my balls."
It's always, "I am thankful for my family." Or "I am thankful we have enough to eat." Or "I am thankful for the fellowship of the brothers and sisters of my church."
FOUL!
You don't thank God to make yourself look like a better person.
That seems to me to defeat the whole purpose of gratitude and play into the arena of public piety.
You can't only thank him for the good stuff in your life either. If you believe in creative intervention and show it by thanking Him for all the ways in which he has blessed your life then you have to believe in creative intervention in everything which has happened in all our lives.
So, in the spirit of Thanksgiving, I thought I would thank God for some of his greater achievements of late.
I am thankful that God allowed abortion to be legalized in America and elsewhere around the world. It certainly helps quell the population explosion and rids the world of all those extra unwanted mouths to feed.
I am thankful for AIDS and all the other venereal diseases which God has allowed to develop. These help to remind us all of the importance of responsibility when it comes to sex rather than reducing what is essentially the creation of life and the devotion of two people's love for one another to mere entertainment – often couple's masturbation.
I am thankful for child abuse - be it sexual, physical, or mental as these individuals often later translate their pain into wonderfully poignant art which serves to entertain us all throughout the course of our pale mundane lives. Thank you God for causing all those children to be abused.
I am thankful for State sanctioned murder. Good one God.
And finally, I am thankful for man, without whose inventive nature God would never have been created to allow all these wonderful things to happen; and to slap an easy convenient explanation on every unanswered question man didn't know the answer to.
Thank you God for allowing man to invent you.
And thank you patient reader for reading. Until next time, eat until you shit your pants and have an amazing ass Thanksgiving.
(Because in the end, it really is all about the turkey.)
D.B. Tarpley's Lick the Razor is available on this website as a downloadable eBook or from other sites such as Amazon, iTunes, etc.